Carter Woodson, Shirley Chisholm, James Baldwin, and Althea Gibson were experts in their crafts and established phenomenal legacies. This Black History Month we reflect on their inspiring lives and remarkable contributions to America's story.
You can find the passenger manifests for these and other African American luminaries in our Ellis Island Passenger Database.
Carter G. Woodson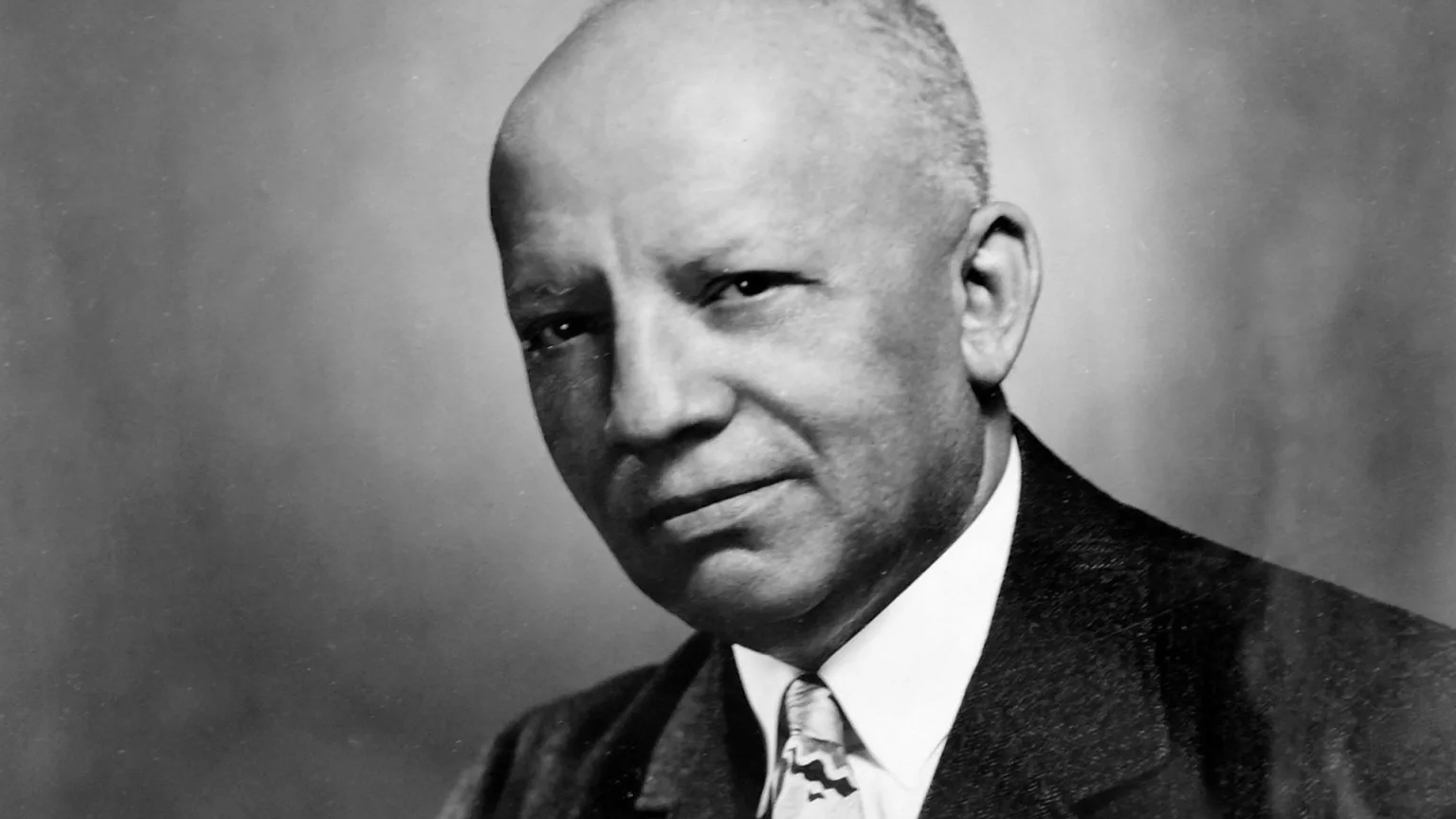 American historian and author Carter Godwin Woodson is known as the "Father of Black History" and led the charge to establish what would later become Black History Month.
A true pioneer, Woodson was one of the first scholars to study the history of the African diaspora and founded the Association for the Study of African American Life and History (ASALH).
In 1926, Woodson instituted Negro History Week as a way of showcasing the history and contributions of Black Americans. According to the ASALH, Woodson selected February, in part, because it marked the birthday of Frederick Douglass (Feb 14), whom many black communities had been celebrating since the late 1890s.
While Woodson did not live to see the official recognition of Black History Month in 1976, his advocacy led to widespread observance across the nation, including school administrations, the departments of education in numerous states, and many mayors who recognized "Negro History Week" as a holiday. He passed through Ellis Island twice upon returning from Southampton and France. (Passenger #s: 102056070192; 9011968795086)
Shirley Chisholm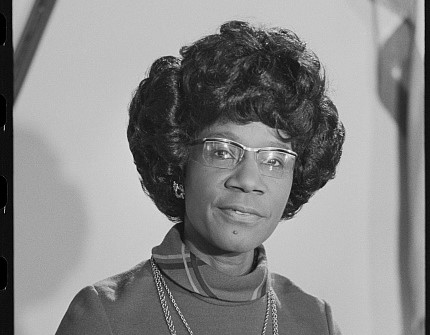 Shirley Anita Chisholm was a politician who broke many barriers in American politics. In 1968, Chisholm became the first Black woman to be elected to the United States Congress, where she represented New York's 12th congressional district for seven terms.
Turning her sights to the national stage, Chisholm ran for president in 1972 – making history again. Not only was she the first woman to run for the Democratic Party's presidential nomination and to appear in a U.S. presidential debate, Chisholm was also the first Black candidate from any major party to seek the presidency.
After her tenure in Congress, Chisholm served as a professor and continued her political organizing, including co-founding the National Congress of Black Women and speaking at over 150 colleges.
Chisholm was born in Brooklyn, NYC, but lived in Barbados between the ages of 5-9 with her maternal grandmother. She and her two sisters sailed to Barbados aboard the MS Vulcania in 1929 and returned aboard the SS Nerissa in 1934. After living in Barbados, Chisholm considered herself a Barbadian American. (Passenger #: 9012025696510)
James Baldwin
James Arthur Baldwin was an American novelist and playwright. His works explored the intricacies of racial, sexual, and class distinctions in Western societies. At age 24, Baldwin left the United States and moved to Paris, France to escape prejudice in American society, particularly the discrimination he faced for his race and sexual orientation. Baldwin lived in Paris for nine years, crafting many of his most notable works, including Go Tell It on the Mountain, Notes of a Native Son, and Giovanni's Room.
In recent years, many of Baldwin's works have garnered significant acclaim through film adaptations. His novel If Beale Street Could Talk was adapted into an Academy Award-winning film. An unfinished manuscript, Remember This House, was adapted for the Academy Award-nominated documentary film I Am Not Your Negro. Baldwin passed through Ellis Island in 1952, when returning from Le Havre, France. (Passenger #: 9011969052746)
Althea Gibson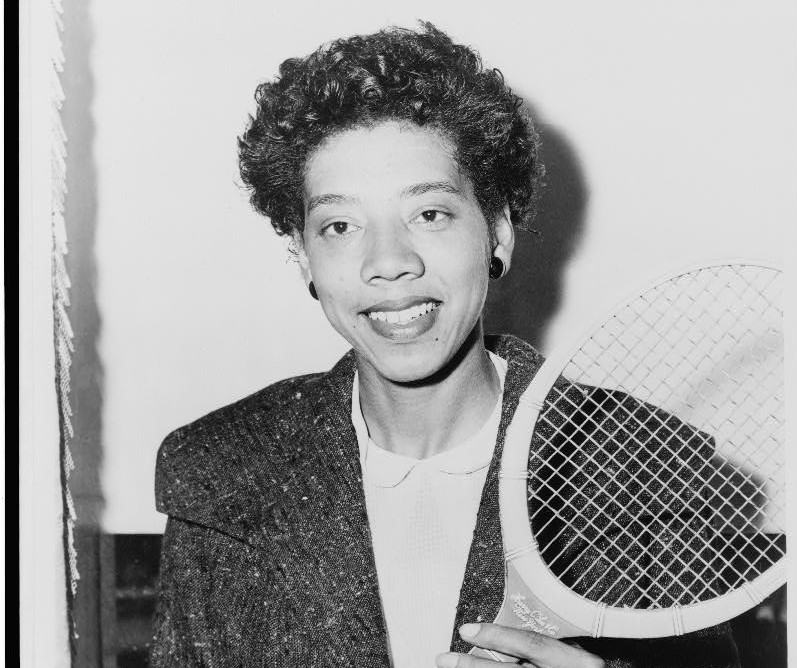 Althea Gibson was an American tennis player and golfer. Among her many barrier-breaking achievements: one of the first Black players to compete at Wimbledon (1951); the first Black woman to win a Grand Slam title (the French Championships, 1956); first Black woman to appear on the covers of Sports Illustrated and Time Magazine.
Gibson held 56 titles at the end of her career and was inducted into the International Tennis Hall of Fame, the International Women's Sports Hall of Fame, and voted Female Athlete of the Year twice.
In 1964, at the age of 37, Gibson became the first Black player to compete in the Ladies Professional Golf Tour. Throughout this time in her career, Gibson regularly encountered discrimination as some hotels remained segregated and many country clubs refused to admit Black players.
Althea Gibson passed through Ellis Island in 1952 upon returning from Bermuda. (Passenger #: 9011992854361)