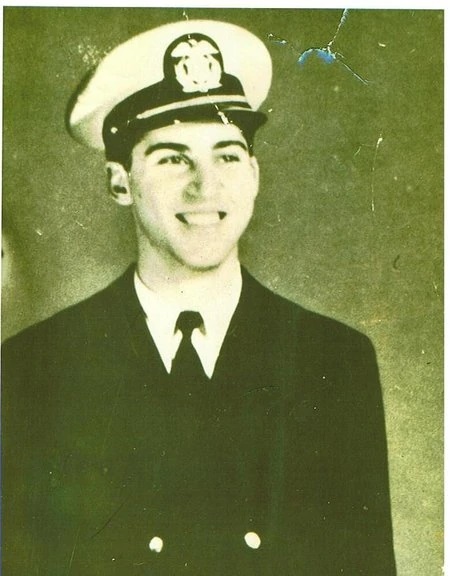 For millions, the Statue of Liberty holds great meaning, sparking memories and emotions that are as unique as Lady Liberty herself.
Some people are reminded of their ancestors arriving in a new world for a new life. Others reflect on her symbolism and the circumstances that inspired the people of France to gift the Statue to America. For Jack Laub, the Statue of Liberty is the beacon that welcomed him home from war – six times.
Jack grew up in Brighton Beach, New York, one of six sons born to immigrants Harry and Pauline Laub, who had fled persecution in Poland. At 18, with three brothers deployed to WWII battlefields around the world, Jack enlisted in the Merchant Marines. With responsibilities as diverse as tracking onboard spending and providing medical care for the crew, Jack found one constant while fulfilling six overseas missions – the Statue of Liberty.
"The greatest emotional feeling I had during the war was returning from the war zone and seeing the Statue of Liberty. I was back home!"
Forty years after serving his country, Jack received a letter from Lee Iacocca. As founding chairman of The Statue of Liberty-Ellis Island Foundation, Mr. Iacocca was reaching out to people across the country – especially first-generation Americans with ties to Ellis Island like Jack – asking them to support the centennial restorations of the Statue of Liberty and Ellis Island.
"What an opportunity to honor my parents!"
Jack was among the first to add his family to The American Immigrant Wall of Honor on Ellis Island. He's since added the names of 18 more loved ones, including his four grandchildren and five great grandchildren.
"It is a wonderful legacy for our family. I've even inspired my friends to add their names to the Wall of Honor."
Jack plans to gather his family on Ellis Island to celebrate their heritage and pay tribute to Harry and Pauline.
About the Wall of Honor
From the earliest settlers to the immigrants of today, the 775,000 names inscribed upon The American Immigrant Wall of Honor represent the journey of every person yearning for the promise of a better life. Adding a name to the Wall of Honor celebrates your family heritage and supports the Foundation's mission to restore and preserve the Statue of Liberty and Ellis Island.